What I've Learned | Actor Victoria Loke
26-year old actor, NYU-graduate and community advocate Victoria Loke plays Fiona Tung-Cheng (Nick's cousin-in-law) in Crazy Rich Asians, based on Kevin Kwan's best-selling novel of the same name. In addition to her acting career, Victoria carries out research and advocates on behalf of underprivileged women, working with organisations such as UN Women.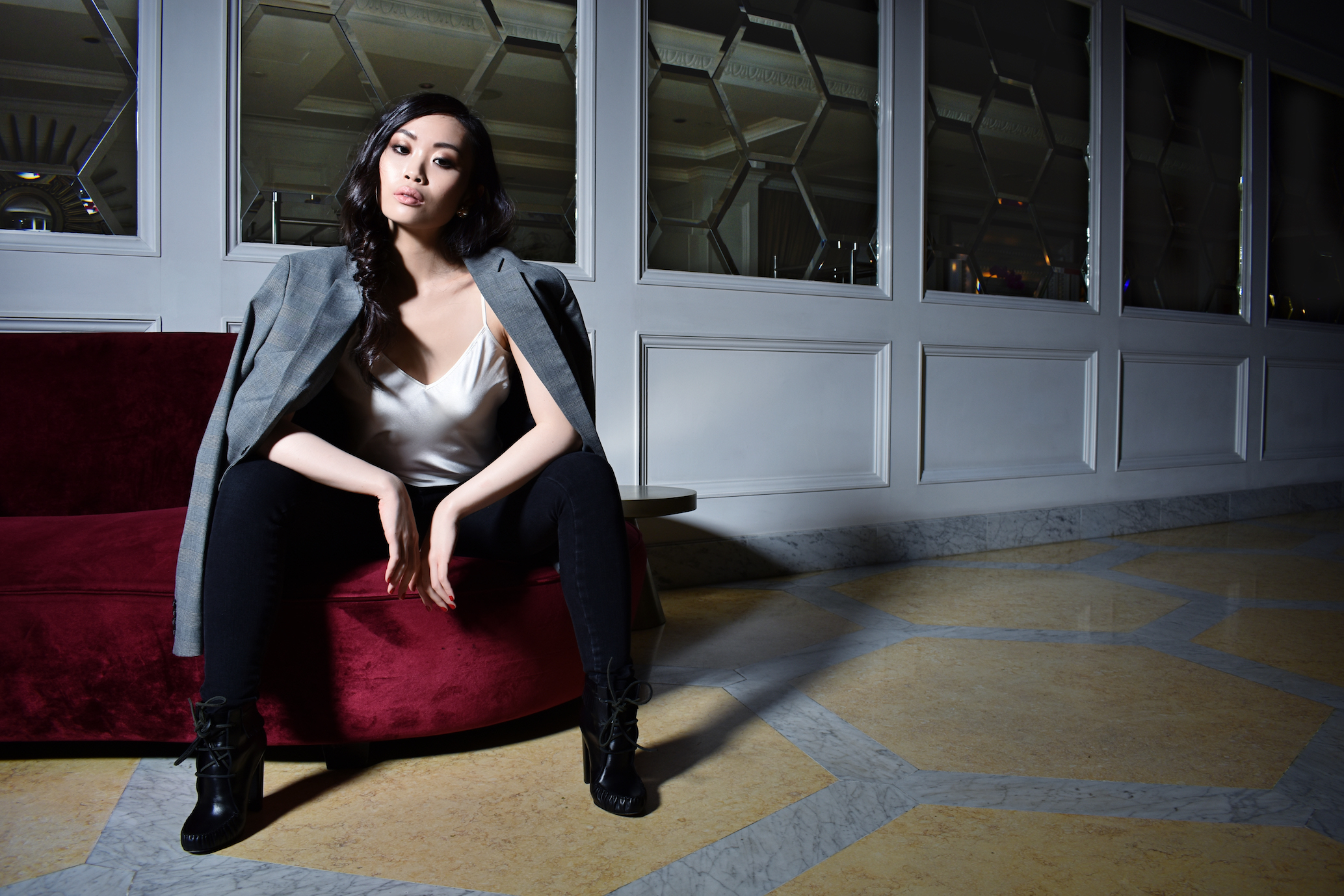 A series of Lessons in Life from Women we Love
I live on my own in Somerset [Singapore] although sometimes I wake up to a different view with a different lover! There is nothing in the world that could ever beat a night's sleep in my own bed. I want to say that freedom is the greatest luxury in my life, but I'm not sure if I would want to call freedom either a luxury or a necessity. On the other hand, a necessary luxury for me would be sleep, and lots of it.
The arts are everything to me. I was an extremely shy child, and my parents sent me to speech and drama classes to help me get over it - they're probably still kicking themselves over that because it didn't quite work out the way they planned! I secretly pursued an acting career the entire time I was growing up - when I was 12 I went for an audition without letting my parents know, and my audition video must have started circulating around with directors because my mother started getting all these casting calls. She turned down every one of them. Thankfully I never gave up!
Crazy Rich Asians is the first feature film I've worked on. The film is the first Hollywood movie to feature an all-Asian cast since The Joy Luck Club in 1993. I am the youngest member of the main cast and I am so grateful to have had a stake in a film of such cultural significance. It is rare to see such a dynamic representation of Asian people on the big screen, and I cannot wait for everyone to see it.
As an actor I have to say I am very partial towards character-driven pieces and I would absolutely love the opportunity to front a project like that. I enjoy exploring the internal complexities of a character's psyche, and I especially enjoy the challenge of humanizing an otherwise unsympathetic character. From an aesthetic point of view I have always wanted to do a period piece, even though other actors have told me that shooting conditions are often difficult because the sets and costumes can be very unforgiving.
My objective with research is always ultimately to translate it [her research] into a tangible form of civic action for the communities in question, by working with rights advocacy groups and understanding how to fulfil some of their needs. I'm currently working on research about the feminized knowledge diasporas that arise from the transnational nature of domestic and intimate services. As a privileged, educated woman, I feel a responsibility to combine my academic work and performance art to bring about a significant benefit to those who have not had such privilege. Regardless of these lofty ideals, I believe that voluntary community service and direct civic engagement should be a given for anyone with the means to do so.
Feminism is a complicated concept that is going through a very interesting cultural and political moment and I would like to point people in the direction of the writer Alice Walker's Womanism as another consideration.
I look up to different people for different things and I draw influences from everywhere. I am drawn to extremes, and I like to play with people's psychology a little by combining unlikely elements in interesting ways. I would like to say there is some method to the madness but if there is, it is not known to me and it is fun to figure out what the underlying meaning is to everything I do only after I've done it. My method of self-expression is a bit more chaotic and impulsive that way, and I often find it adequate to say I chose something simply because I liked it.
Success is often ill-defined and should remain undefined. I've been incredibly, incredibly blessed to have had the opportunities I've had and I don't take any of it for granted. There is so much more I want to do!
Crazy Rich Asians is on general release now.